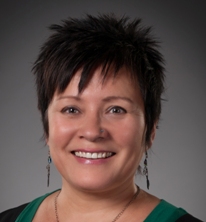 As CEO I would like to acknowledge and celebrate all the wonderful people who make this organization so amazing. Our Board of Directors who dedicate their time and energy to our cause; our donors who support our efforts to raise awareness through education, training and family support; our funders for recognizing and financially supporting the contributions we make along the service continuum; our community partners who work side by side with us to meet needs that are becoming more and more complex; our leadership and management team who support staff and keep our operations running smoothly; our amazing staff who provide incredible support and service to the people we serve; and finally the individuals who trust us enough to reach out to us for help.
When coming to CMHA you can expect to be greeted with a welcoming smile and a helpful hand from our reception staff. They will invite you to sit and wait in a lovely space that offers privacy and comfort. Here you will view a beautiful art arrangement designed by members of New Foundations that extends a message of hope. Finally, you will almost always be given the opportunity to speak directly with a staff, who will do their best to offer comfort, support and above all inspire hope. As we begin our 42nd year serving this community, we will remember what an honor and privilege it is to be of service to others.
Thank you all for helping us move closer towards our vision of being "an inclusive community that promotes emotional well being, human dignity and social justice; where people are valued and opportunities in all aspects of life are available to everyone"!