You are currently on the:
CMHA National
Visit our provincial websites
Why Donate?
Because 1 in 5 Canadians will have a mental illness in their lifetime… Someone you know may be in need of our services: your child, friend, neighbour — or maybe even yourself. Invest in the mental well-being of your loved one. Make a donation to CMHA Thunder Bay.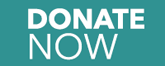 Your Donations at Work
Donations to CMHA, Thunder Bay Branch, are used locally to fund our Education and Training Program. Your donations make it possible for us to implement public awareness events, provide training workshops, and deliver a 10-week family education and support group. Your donations also allow us to offer subsidies for family members and students to attend our family group and workshops at no charge.
Receipts will be issued for donations of $10 or more unless otherwise requested.
Charitable Reg. No. 13029 3327 RR 001
Donor Bill of Rights (link)
How to Give
You can choose to make a one-time donation or an annual pledge payable in monthly installments.
Donate Online: If you would like to donate online, click here to make a donation through CanadaHelps.
Donate by Mail: Please email our office to set up an EFT or donation payment at [email protected]
Planned Giving
Planned giving is a way to leave your legacy — a remembered contribution that reflects your support for worthy community programs and continues your hopes for others. Planned giving may include monetary bequeathment by will or trust, securities/mutual funds, life insurance policies, endowment funds, etc. Please consult your financial planner, tax advisor or estate planner to determine which option is best for you.
For more information please call 345-5564.