You are currently on the:
CMHA National
Visit our provincial websites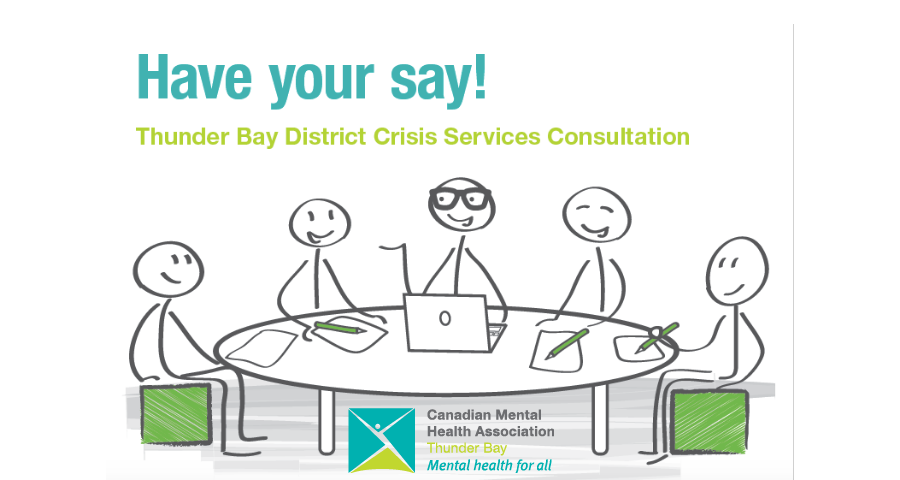 Enhanced Crisis Services: Thunder Bay and District Community Consultations Report
In 2018, the Thunder Bay Mental Health and Addictions Network identified a community-based crisis centre as a service system priority. In order to better understand how such a service could be developed to best meet the needs of the community, CMHA Thunder Bay solicited input from service providers, people with lived experience, and families through a series of consultations. The consultations aimed to identify key community partnerships that could be leveraged to support the development of enhanced crisis service in the City & District of Thunder Bay. Consultations took place throughout the Thunder Bay District.
The purpose of the report is to identify prominent themes emerging from CMHA-led community consultations about the enhancement of crisis services in the Thunder Bay District.